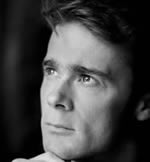 The Future of Mensa in the World
- Björn Liljeqvist

Mensa was founded to "identify and foster human intelligence for the benefit of mankind". At 65 years of age, with 110000 members worldwide, Mensa is still a young organisation with lots of potential to fulfill.
Björn Liljeqvist will give a presentation on the structure and nature of Mensa International, before inviting the audience to take part in a workshop where members rethink what Mensa can do for the world and for the members. The output of this workshop will be presented at the International Board of Directors meeting in October, in Bulgaria.
Björn Liljeqvist is the current Director of Smaller National Mensas in the executive committee of Mensa International. He was previously chairman of Mensa Sweden for four years, seeing the membership grow from 2000 to 3500. When not performing volunteer work in Mensa, Björn works as an engineer as well as lectures and writes about topics like memory techniques and study skills.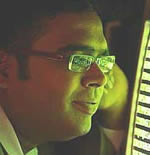 Forget No More with Super Memory
- Anant Kasibhatla

Anant Kasibhatla, an Indian National Record Holder for Memory and is recognized as "Man with the most phenomenal memory in India".
He has 14 years of experience conducting memory-enhancement training programs & Peak Mental Performance for adults and children. Some of his corporate clients include Petronas, Bank Negara Malaysia, Shell, Maybank, Citibank, British Telecom, Nestle, LG Electronics, Motorola, Coco Cola, Philips etc.
Besides Malaysia, he has also delivered talks and conducted workshops in India, Singapore, Thailand, Indonesia, Philippines and Nepal.
He authored and co-authored several books and products such as "Instant Memory Improvement", "How to become a Top Student" and "The Ultimate Memory Course".
Anant has been interviewed mutliple times by the Malaysian media for his amazing skill with his memory.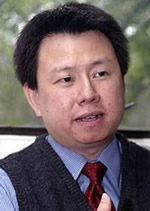 Moving Towards Holistic Approaches to Intelligence
- Dr. Goh Chee Leong, PhD

Dr Goh is a consultant psychologist, Vice President and Dean of the Faculty of Behavioral Sciences at HELP University College, Kuala Lumpur where he lectures in Social Psychology, Research Methodology, Human Motivation, Developmental Psychology and Cognitive Psychology as well as other topics.
He is an Exco member of the Malaysian Psychological Association (PSIMA) and heads the Registration Bureau for Psychologist. Recently, he aslo became the National Supervisory Psychologist for Malaysian MENSA.
He currently serves as the project leader for several UNICEF interventions in Malaysia and is a member of the Ministry of Health's National Disaster Taskforce for Mental Health. He also appears regularly in The Star newspaper.
Dr. Goh is also frequently involved in corporate consulting and training and specializes in the areas of stress management, emotional intelligence, change management and conflict resolution. He has conducted sessions with Ogilvy and Mather, Standard Chartered Bank, Digi, Great Eastern, Sime Darby, Prudential, Hitachi, Mimos, Toyota and BASF.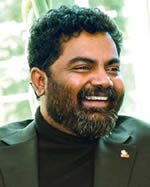 Participation in the Transformation of Humanity - Dhyan Vimal

Dhyan Vimal, is an international speaker who works with many organizations and individuals on humanitarian and peace projects worldwide. He has dedicated 20 years of his life exploring the human consciousness as the key to help each individual function at their peak performance level. His work has attracted interest of many scientific experts around the world.

His vision, his work and the knowledge he shares have been documented in websites, an online library and books which are available internationally. He has his own communications network which includes an online television and radio station. Although a well established corporate personality, his drive has always been to spend his energy and commitment to serve humanity and peace.
The essence of his work can be described as an effort to awaken everyone to rise to their best. He believes that in rising to one's best, we each are able to serve mankind in a non-violent way. This is 'The Sacred Work' and in support of this, The Dhyan Vimal School of Mastery Inc Canada was establised. In 2006, he conceived the idea of Friends to Mankind to serve a common international platform for people to come together in friendship and respect to do what they can where they are
.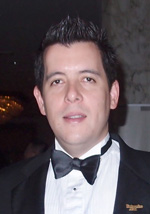 Rocking Your Brand and Your Business
- Jason Lo
Jason Lo is the CEO of TuneTalk (a Tune Group company - as with Air Asia), a Mobile Virtual Nertwork Operator (MVNO) in Malaysia.
His focus is on achieving operational efficiency and customer satisfaction and to leverage on Tune Group's potential as a major channel which includes AirAsia, Tune Hotels, and Tune Money amongst others. The company has ambitions to become a regional MVNO focused on the traveler and migration segments.
Previously he was CEO and Founder of Fat Boys, an Events company, Production House, Record Label and Media Agency specializing in a large scope of events, concerts, carnivals, corporate functions and projects.
Achieved a degree in Accounting and Finance and a Masters in Business Administration in the UK and returned home to become a full time musician, singer, song writer and producer which is how he got acquainted with Tony Fernandes who was also in the music industry then.
Many know Jason from radio and TV prior to his current position. He was the first Malaysian to reach the Top three on Pepsi Top 20 International charts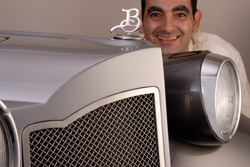 The Passion Behind Bufori
- Gerry Khouri
The youngest of the Khouri brothers, Gerry was trained and educated to enter the property arm of the Khouri Group in Australia.  Under the guidance of his two brothers, he took on major projects and introduced new building technologies that are effective and cost saving.  However, very soon his passion and skills were expressed through his work and love for exotic and exclusive motorcars, which led to the start of the amazing Bufori journey in 1986.
His amazing innate knowledge of the intricacies of the various aspects of different motorcars has led him to design, develop and produce one of the most beautiful cars in the world. 
Bufori moved operations to Malaysia in 1998 and Gerry, as Managing Director of Bufori Motor Car Company (M) Sdn Bhd., leads a team of very talented engineers and craftsmen. His passion to achieve the best has influenced those working with him to strive for the best as well.  His knowledge in the automotive industry as a whole has given him the leading edge to design, develop and produce motorcars that encapsulate the desire of its owners for fine quality products.  A self taught and hands-on man, he always encourages his employees to explore and innovate.  His leadership by example has earned respect from not only his employees but also from those in the automotive industry. 
Due to his innovative and creative nature, Gerry has sold many of his technological ideas to business people who have turned his ideas into megabuck businesses.  He steadfastly holds onto his goals and vision to take the company to greater heights.  Like his two brothers, he believes in hard work, honesty and loyalty.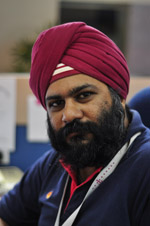 Forbidden Science &
Ancient Astronaut Theory
- Tejinder Singh
Ir. Tejinder Singh is a man of many dimensions and many interests. A professional engineer by training,
he is currently actively involved in information security and personal coaching while still maintaining a
professional engineering consultancy.

He read Erich von Daniken's Chariots of the Gods in 1980 and has been on the search for the truth
since then. Along the way he stumbled upon the various types of meditation, brainwave entrainment, supernatural, ancient flight and many more. Somewhere along the way he got introduced to the idea that every human has an innate ability to awaken their latent powers within.

An active member of Malaysian Mensa since 1988, Tejinder has always been intrigued by the wisdom of the ancients and sees the ancient astronaut theory as a possible explanation to some of the puzzles and mysteries that face mainstream school of thought today and that there is a concerted effort to dismiss new ideas that are out of the box.

He makes his home in Subang Jaya, Selangor.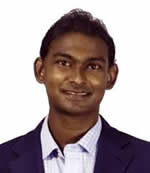 Leadership Intelligence
- Roshan Thiran

Roshan Thiran is the CEO of Leaderonomics which he founded, a company he calls a social enterprise aimed at inspriting people to leadership greatness.
Prior to that he was with the General Electric Company (GE) for more than 12 years, working in a number of leading roles and headling divisions in the US, in Europe and also in Asia and as well as with a number of other organizations in the US.
He invites and interviews many well-known figures in Malaysia on the Leaderonomics show and he also writes regularly for The Star newspaper under the series The Science of Building Leaders.
Roshan is certified in numerous programmes including Executive Coaching, Myer-Briggs Type indicator, Change Acceleration Process, WorkOut, Strategy, Finance education and other leadership programmes. Roshan has the rare distinction of achieving a perfect score evaluation from a training session he conducted in China.
His infectious, unorthodox and inspirational teaching style are well-received across various geographies and people groups from Europe, the US, Middle East and across Asia. He has also won numerous awards in HR and leadership development, including a Global HR award and the Malaysia HR Leader Award..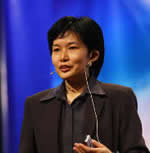 Healing Through Past Life Regression
- Dr. Selina Chew, PhD, MBA, LLB, C.Ht

Selina Chew, PhD, C.Ht, is an experienced certified certified PLR therapist and hypnotherapist who has been actively involved in the field of PLR therapy since year 2004. She specializes in helping others heal and empower themselves through PLR and in-between lives regression therapy.
She holds 3 certifications in past life regression and regularly conducts talks and facilitates one-to-one PLR sessions as well as group PLR workshops. She has regressed several hundreds of people of various ages and nationalities, individually and in groups, to their past lives and even to their in-between lives.
Her work has been featured in The Star, Starmag Section, 7 September 2008 entitled "Looking to the Past for Healing"  and in the I.M. Magazine, September 2010. Through her work, she has helped her clients to be more empowered, reclaim their wholeness and have a greater understanding of their life's purpose, issues and challenges. (This session is NOT targetted for Malaysian Muslims, believers of Christianity and believers of Judaism due to its premise on past life)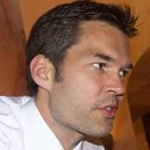 How to Win an Election
- Matthias Moehl

In today's political contests voter motivation is the key factor. Voters are more flexible and erratic than ever when it comes to party preferences and turnout. How can this marketing nightmare be turned into a base for success? In fact almost any election can be won by using advanced analytical techniques and by building a campaign around voter motivation. The presentation shows how to target swing voters and marginal voters and how to make use of demographical and statistical data when it comes to planning a smart and successful campaign.
Matthias Moehl, graduated from Hamburg University with a degree in Computer Science. Always fascinated by politics he gradually moved into election research and developed statistical models that tackle the challenges of forecasting and influencing voter behavior.
Matthias is the founder and CEO of election.de, a research and consulting firm that has provided election coverage and forecasting for leading media in Germany and international clients such as the Financial Times and the Harvard University. Matthias has appeared as a speaker on political topics in many contexts, including conferences in São Paulo, Paris and Berlin.
He is also currently the Chairman of Mensa Germany which saw the growth of membership from 3000 to 9000 in one year.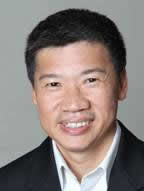 How-to: Neuro-Linguistic Programming
- Simon Wong

Simon Wong is a Corporate Trainer and Executive Coach. He owns NLPCOACH Pte Ltd (Singapore), a certifying institute of ITANLP (International Training Academy of NLP). He has been conducting Neuro-Linguistic Programming (NLP) practitioner certification program for the past six years.
He started with professional qualifications in marketing and finance and has had 19 years of commercial exposure holding positions of Regional Manager and Managing Director of US and European global corporate and worked with people in China to Hong Kong and all the way to Indonesia in a competitive market.
As a coach, he has worked with CEOs, Managers, Everest climbers and Sales Consultants and has delivered corporate seminars, workshops in Singapore, Malaysia, Thailand and Hong Kong.
He has a keen interest in how the mind and body work. His journey of discovery in this area includes NLP, Feldenkrais Method, Ericksonian Hypnosis and Solution Focused Coaching. He believes strongly in the principle of utility. He has modeled top commanders in the Singapore Armed Forces. Worked with senior executives to improve their thinking and communication skills. Worked with sportsmen to improve their performance. Worked with top students to find out how they think and do.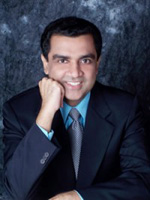 Financial Intelligence
- Milan Doshi
Milan Doshi is an Independent Financial Trainer and Director with Achievers Resource Centre Sdn Bhd. He is the founder of Malaysia's FIRST and BIGGEST Financial Program on Personal Money Management, Property and Stock Market Investments since 1998.
In May 2004, Milan wrote his first book: "How You Can Get RICH from the Property and Stock Markets: What the RICH Invest In and How YOU Can Do the Same!" This book was the Number 1 best seller on the Non-Fiction Section of Popular Bookshops for the month of August 2004.
In August 2005, Milan wrote his second book called "How You Can Become a Multi Millionaire Real Estate Investor" Milan's mission is to Inspire People to Improve Their Financial Intelligence and Achieve their Full Potential.
Over the years, Milan has helped Hundreds of Graduates make Thousands of Dollars through 'Smart Asset Allocation and Investment Strategies'. This includes advice on Property Investments, Private Banking, Overseas Investment Opportunities, Trustee Services and much more. His advice is totally impartial, as he does not sell any financial products or services.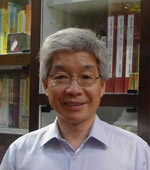 The Puzzles Workshop
- Lee Yee Dian
Mr Lee Yee Dian graduated from Osaka University, Japan, in 1984 with a degree in Electrical Engineering. Currently he serves as the General Manager of Innovation (Malaysia) Sdn, Bhd, a company that designs, develops and delivers programs and courses in Creativity & Innovation.
He is active in the Malaysian Association of Creativity & Innovation (MACRI), serving as its Vice President.
In his free time, Mr Lee pursues a deep interest in puzzles, or anything that teases and challenges the mind. He is the foremost puzzle expert in South-East Asia, and has more than 30 years of knowledge and experience in this field. He is also an avid Sudoku player who can solve very diificult Sudoku puzzles. He is married with two teenage children, and the family lives in Bandar Utama, Petaling Jaya.

Ancient Eastern Wisdom
- Sim Puei Chun
PC Sim accidentally discovered the Ancient Eastern Wisdom more than a decade ago after many years of Qigong/Meditation practices. Since then, his interest shifted from engineering to Spirituality, Chinese Alternative Medicines, Energy Psychology, various Theories of Psychologies and Therapies. He was the past chairman of Penang Branch of the Malaysian Mensa Society, holds first degree in Computer/Electronics engineering and Master in Educational Psychology
Please refresh or press 'F5' to ensure you see the latest page